Thanks to my superiors at the library and the UAE Air Force, we all got to go to
Seer Bani
Yas Island
last weekend.
The whole island is a wildlife refuge set up by Sheikh Zayed in the late 70s. Millions of trees have been planted, including fruit trees like oranges and apples. It is located
about here
We all had a great time seeing all the animals and swimming and the kids loved the flight. (The UAE Air Force flew us over to the island in a cargo plane.)
Here you can see some of the vegetation that have been planted: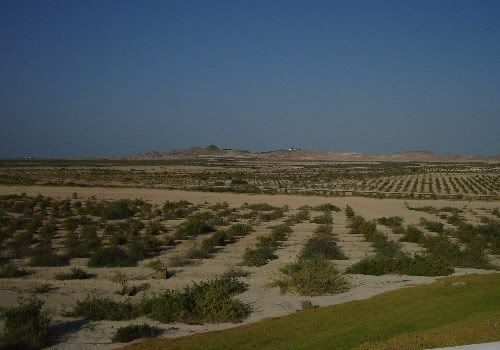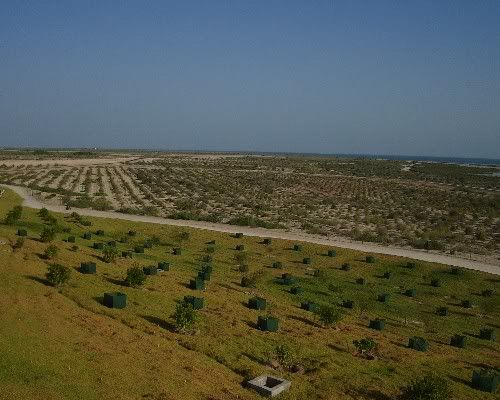 We were allowed to get very close to many of the animals.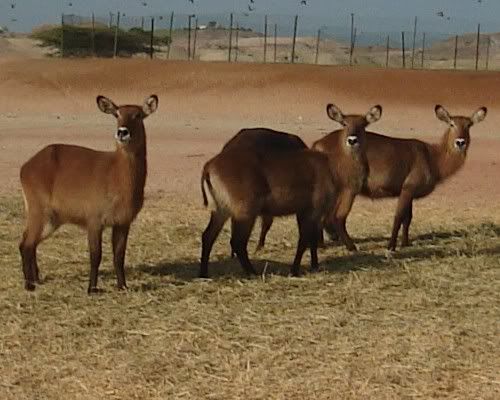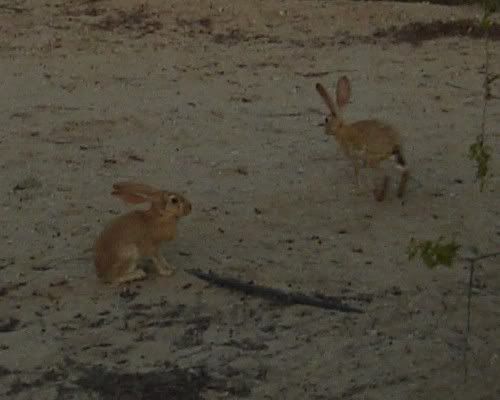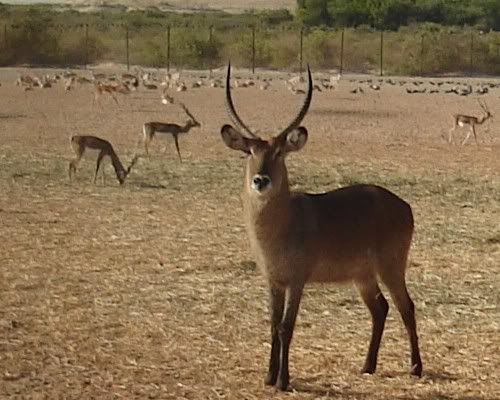 We also got to visit some of the palaces on the island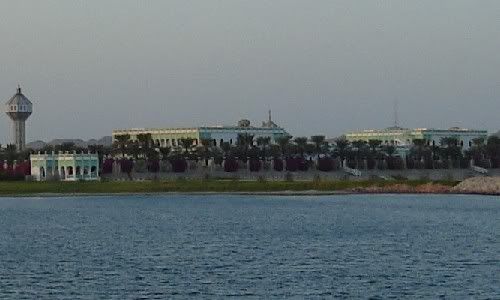 We also visited what we were told was Sheikh Zayed's rest house. This very small house was on the highest point of the island with a beautiful view in all directions.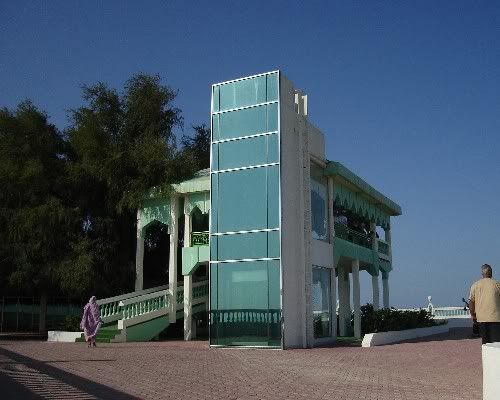 And some of us were completely worn out by the fun