This mosque is in the center of downtown, right at that flyover. Some of the beautiful features of this mosque are the elaborate scroll work, the stained glass windows, and the black Koranic writing contrasting with the white marble, and multitude of eight-pointed stars.
Viewed from the North
Window Detail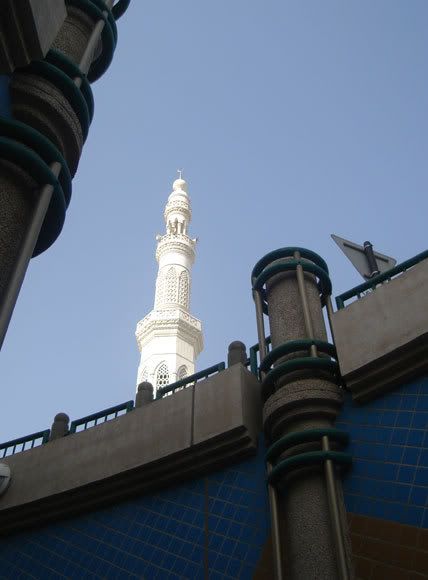 Minaret from the Subway
Balcony over the front door

Side of the balcony
Stained glass and star-lined windows
Viewed from the South
The white of the marble is especially beautiful in contrast to the blue skies of Al Ain. It may be my imagination, but it also seems that the call to prayer from this mosque is the loudest in town.