This mosque is in Falaj Hazzaa, just past the entrance to the Traffic Police Office and north of the Zoo Roundabout. The tiles look a lot like
this mosque
, which make me wonder if they had the same architect.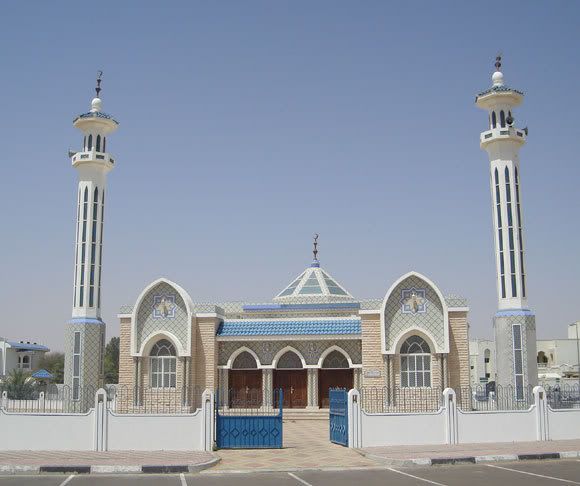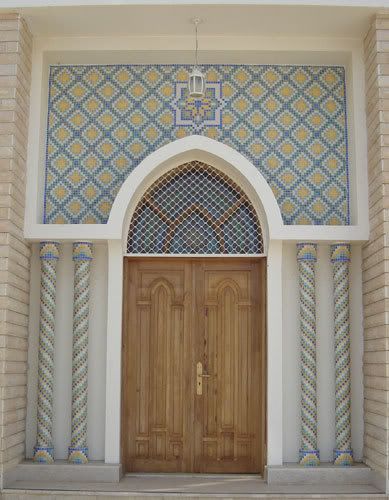 I haven't noticed an other mosques that have this round feature. Does anyone know what it is?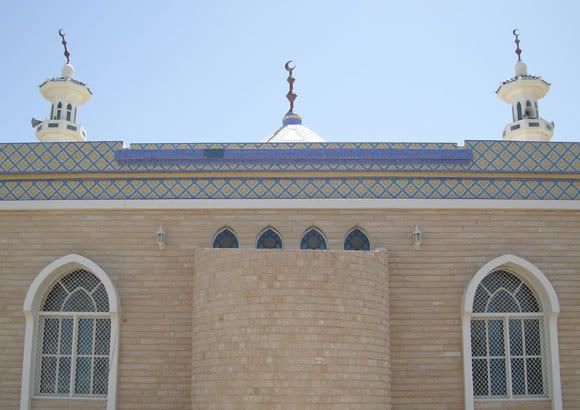 This is also the only place in Al Ain that I have seen this brick sidewalk pattern. It is a really interesting
tessallation
, very like a leaf.