One of the interesting things about working at the library at UAE University is that at the beginning of the school year, the official ceremonial opening actually takes place at the library, in the large auditorium.
Each year, Sheikh Nahayan, the Minister of Higher Education and Scientific Research, as well as Chancellor of the UAE University (among other things;
more here
), comes to give his opening address, and the red carpet is literally rolled out. I have to admit, to me, some of the preparations seem more than a little overboard. This year, the library had this decoration built for his visit: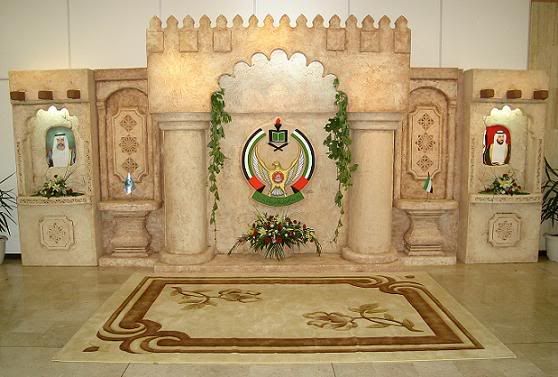 As you can see, there are pictures of Sheikh Nahayan and Sheikh Khalifa at each end: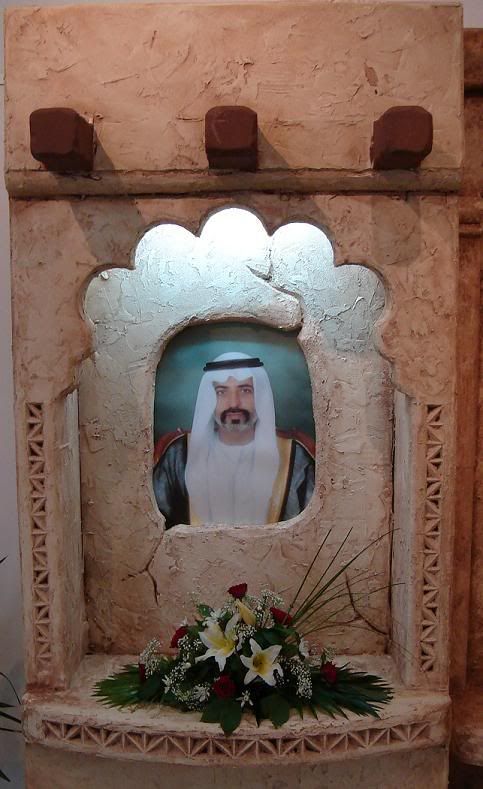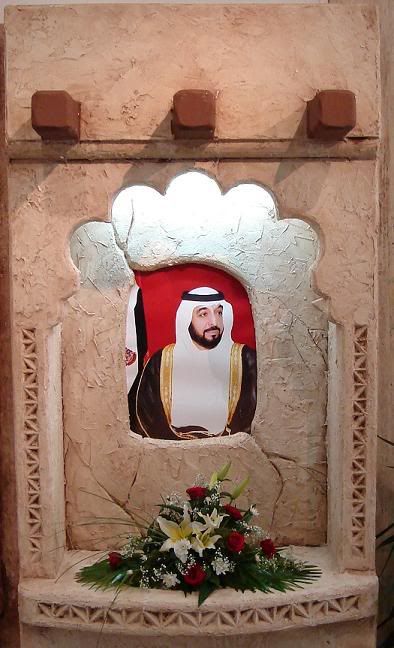 So a day or so after this ceremony this year, one of my co-workers was telling about a news report that he had seen from Australia. Apparently John Howard, the Aussie Prime Minister, was touring somewhere. One the tour, he was introduced to a man that refused to shake the prime minister's hand because he didn't like Mr. Howard and his policies. To my co-worker, this seemed quite surprising, but to me seems quite normal. I know that Americans treat our leaders with much less respect than is done here.