We went camping in Oman this weekend with a church youth group. We camped next to a beautiful wadi about 40 km east of Buraimi.
The area where we camped was in a valley surrounded by rocky hills on all sides.
Sunrise at the wadi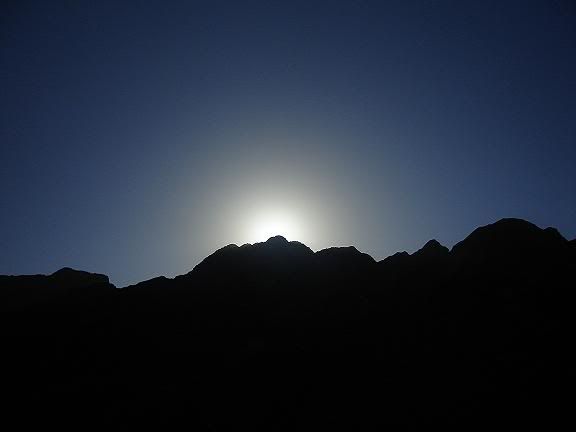 In the wadi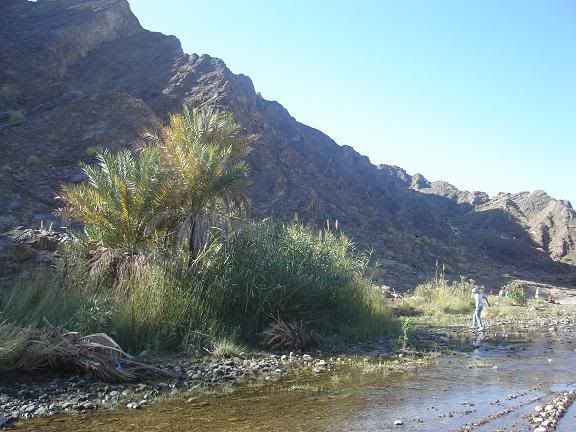 All the kids had a great time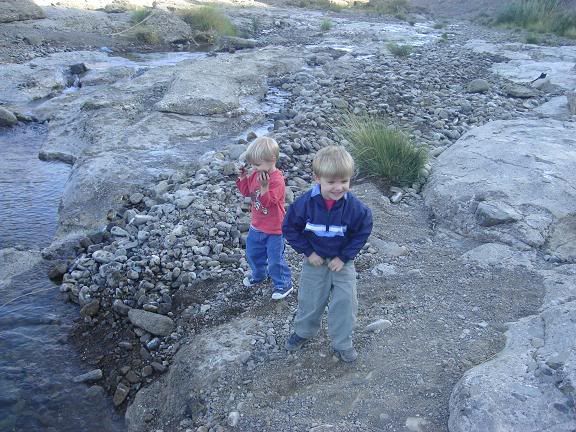 The kids especially liked gettting wet in the wadi and climbing the hill overlooking it (that is Daisy way up the hill).
Owen got upset when we made him come down the hill