This is the first of what should be on ongoing series of pictures of the statues and fountains in the roundabouts of Al Ain.
First up is the Sheik Zayed Roundabout:
This rounadabout is on Khalifa Street, one block of the Islamic Institute (boys campus of UAE University). You can see it on
Google Maps here
. As you can see, it has a pretty interesting statue of Sheik Zayed and four palm trees.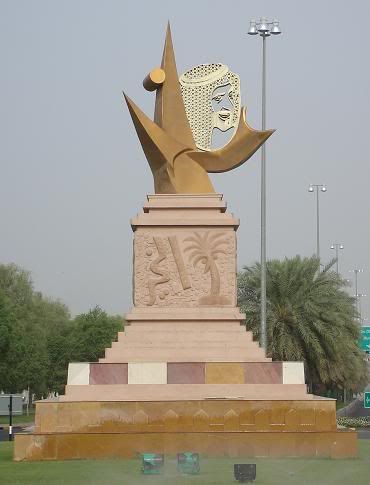 Here is a closer view of the top. Just out of curiosity, does anyone know if the brass colored metal supposed to symbolize anything? Maybe a moon cresent?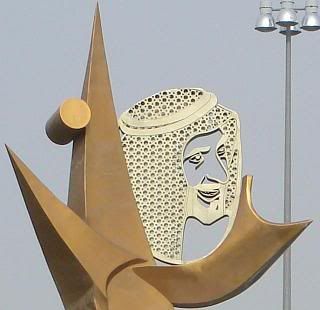 Below that is this, which I assume is stylized Arabic writing. I have a terrible time reading stylized Arabic, but it looks like it begins with aleph and ends with ya and ra. Can anyone tell me what the rest of it is?