This is bin Hammoudah Mosque/Masjid.
I agree with Ahmed
, it is the most beautiful one in Al Ain. You can see
a beautiful picture of the inside
at
Mohammed's blog
.
This series would be even better if I could take photos from the inside, but as a non-Muslim, that can be difficult. So, on with the pictures: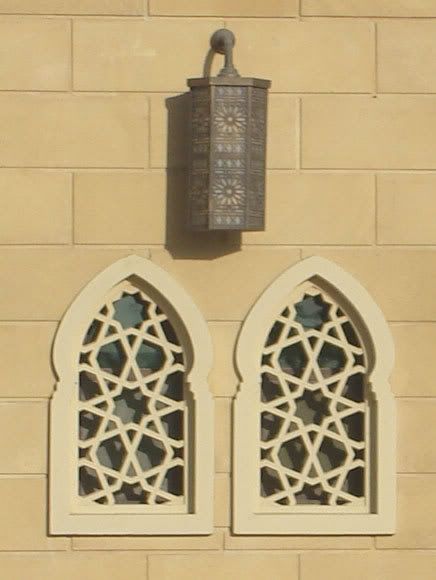 Minaret Detail
One interesting thing about this one is that the daily prayer times are listed in English and Arabic on the minaret.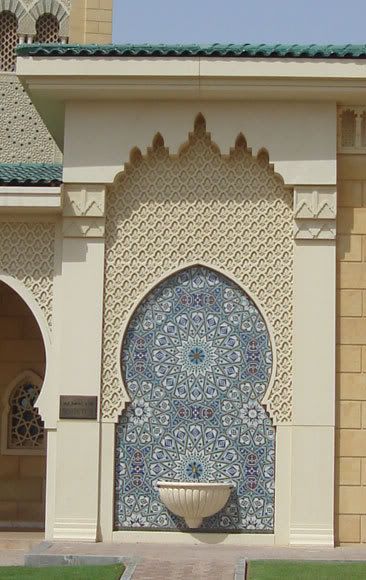 That sign says "Drinking Water"