So far as I know, this roundabout doesn't have a name, but it is on Baladiya Street in the southern part of town. I believe that this is one of the more beautiful roundabouts in town. The grass is lush, the landscaping very well done.
There are waterfalls on both the east and west sides. The one on the east side falls into a pool, and there is a walk way that runs right in front of it, complete with a small wooden bridge. I can't imagine that anyone every goes up there except for the maintainence people. This is really a shame, since when I went up there to take these photos, it was amazingly peaceful and quiet.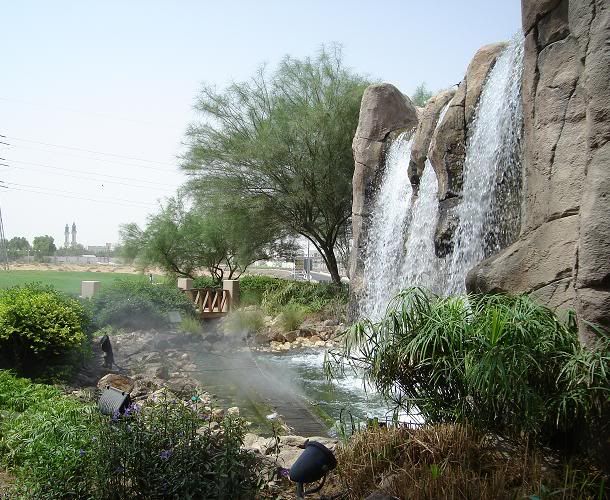 The waterfall on the west side is if anything even better. The mist that rises from the falls is an especially nice touch.