OK,
as promised
, here is the first post of the new series. I was going to start with the mosque at the old Safina Roundabout, but it seems most appropriate to start with the Sheikha Salama Mosque.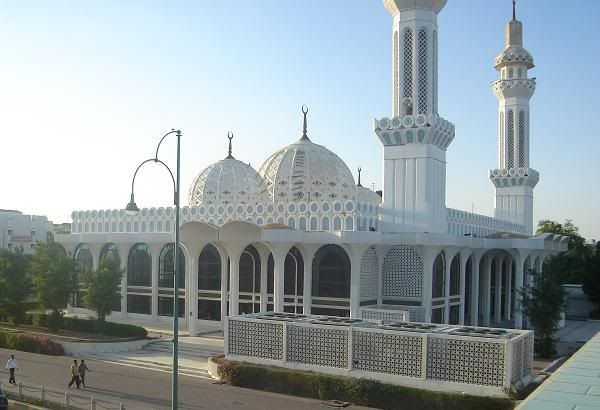 Sheikha Salama was the mother of Sheikh Zayed. She passed away in 1970, and the mosque was built in her memory.
The bad news is that the mosque (and really, what seems like half of downtown Al Ain) is to be torn down and rebuilt; it is now closed. This is one of the doors with a sign warning that it is "closed for maintenance". I'm pretty sure that the Arabic to the upper left says "Mohammed" and would guess that the Arabic on the right says "Allah", but the thing in the middle with all the dots has me completely flummoxed, so that may be wrong.
Above the doors are mini-rotundas with beautiful blue and white designs.
Above all the windows are what I'm guessing are Quran verses.